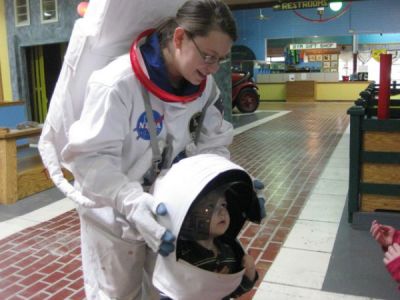 The mission of the Bootheel Youth Museum is to foster an unquenchable thirst for knowledge and an insatiable curiosity about life.
We will use whatever visual and tactile means available to provide unique educational programs and projects for the children, adults, and/or families of all socio-economic and cultural backgrounds.
The Bootheel Youth Museum is a not-for-profit educational institution whose primary focus is to provide programs and exhibits, in collaboration with schools, colleges, and community organizations, in the fields of math, science, natural resources, human relations, and the arts.
The purpose of the Bootheel Youth Museum is to focus all available federal, state, regional, local, and private resources to provide children, adults, and families the advantage of a local children's museum, offering a method of fostering a natural curiosity in the fields stated in our mission.  In achieving this purpose, the board of directors and the members of the museum are committed to working toward these goals: To insure community awareness of and response to the mission of the museum; To provide the necessary facilities, displays, mobility, and resources to meet the mission of the museum and To encourage participation of all the children, adults, families, and organizations in our area.